Technology
Ábalos says Bildu has "more sense of responsibility" and "future capacity" than PP with budgets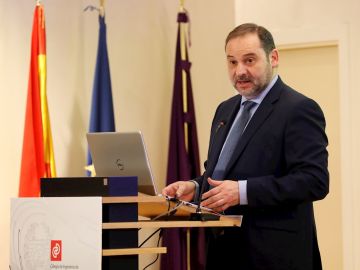 The Minister of Transport, Mobility and Urban Agenda, José Luis Ábalos, believes that Bildu has been more responsible than the PP in supporting the general state budgets for 2021 and maintains that the position of the separatists has been a rejection of the right "obstructionist attitude".
In an interview with El País, the secretary also of the PSOE Organization rejects criticism of Bildu's support for the completion of next year's accounts and accuses the most popular of trying to "cover up their irresponsibility". which makes "others' supporters acquire a value that they would not have if the PP had been responsible".
Ábalos, who emphasizes that the budgeting process took place "with the majority of Congress", recalls that when there was terrorism, the right "had no problem sending messages of normalization, of understanding, dialogue with what is now Bildu and all its antecedents. "
He admits, however, that "there are pages of the past that should be dismissed, condemned and made explicit", but points out that after years of asking them "to join in developing their project within the framework of the law" , we must now assume that "they are part of this popular representation which recognizes us all the same rights".
"Bildu shows more capacity for the future than the PP. If the PP had risen up, we wouldn't be talking about it. It seems to me that Bildu is making more efforts to standardize than the PP, which is installed in very old and secular problems that we all want to overcome ", adds the minister. He also rejects that there is a rapprochement of the ETA prisoners after the support of Bildu.
Robles, in the same line as Ábalos
A few hours earlier, the Minister of Defense, Margarita Robles, had also justified Bildu's support for the budgets presented by the coalition government. He did it on LaSexta Noche, where he said that we have to accept Bildu's presence because "the dialogue should take place in Parliament".
"All the Democrats in this country have said that the violence is reprehensible, rejectable and that it must be in Parliament where the political dialogue is to take place. The Madrid accords in 1987, with the Popular Alliance, as well as the enormous condemnation of ETA, there was talk that there should be political parliamentary spaces, "Robles recalled.