Technology
"Allah has promised us heaven and hell for you"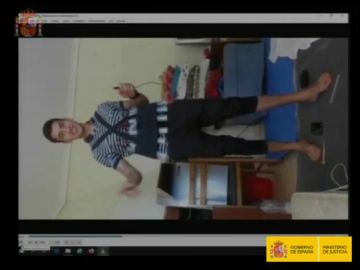 Published: Tuesday, November 10, 2020 3:19 PM
"Allah has promised us paradise and he has promised you hell." This is one of the threats made by the terrorists who attacked in Catalonia in August 2017 while they were preparing explosives, in a video broadcast this Tuesday during the first session of the trial before the National High Court.
The images were shown on the occasion of the statement of Mohamed Houli, who survived the explosion at Alcanar's chalet on the eve of the attacks and is said to have recorded the images.
The videos feature Younes Abouyaaqoub, who was driving the van during the massive crash on Las Ramblas; Mohamed Hichamy, who participated in the Cambrils bombing, and Youssef Aalla, who died in the Alcanar explosion.
"This is addressed to the enemies of God, wait, wait, here we will wait for you," said Hichamy, who said at another point: "You want life. Allah has chosen us from among millions of men to make you cry. some blood."
"Come on, come on… you'll regret being born, especially you, Mossos d'Esquadra," he said at another point in the video.
"Look how they are going to suffer," he hears himself say at another point in the recording. Aalla, meanwhile, speaks while looking at the camera: "This is so that you know that the Muslim has dignity and strength with the power of God," he said.
In another video released in the room today, they laughingly explain how they made the explosives and how much they cost them. "Every gram of this iron will get into your heads, those of your children or your wives," said one of them, holding a homemade grenade.
Abouyaaqoub, for his part, appears in another video trying on and posing with an explosive vest while laughing. "It's going 'bang'," he continues.