Technology
Andalusia closes all its municipalities on the perimeter and advances the curfew to 22:00.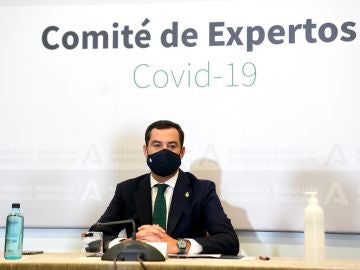 Publication: Sunday, November 8, 2020 2:49 PM
Juan Manuel Moreno, president of the Junta de Andalucía, announced the closure of all non-essential activities from 6 p.m. throughout the region, except in Granada, where the closure of non-essential activities extends to all time zones.
The closure of the perimeter of all municipalities was also decreed, in addition to the extension of the closure of the perimeter of the autonomous community until 23 November.
In addition, the curfew will be postponed from 10 pm until 7 am These measures will come into effect on Tuesday, November 10.
Face-to-face courses in universities are suspended, opting for the online route, a measure that does not affect either institutes or schools. In his appearance, Moreno has defended that they are taking these measures to "save lives".
"The incidence in primary and secondary is minimal," insisted Juanma Moreno, who recalled that, to leave confined areas, you need a just cause which, if it is not available, can lead to a sanction.
Measurements, from Tuesday to November 23
Regarding the oppositions that were scheduled for the next dates, Moreno admitted that, if they do not find alternatives, they will have to "delay" them. All measures will be in effect until November 23 and will be reviewed every two weeks.
Asked about home confinement, Moreno sent a direct message to the central government: "I invite the government to reflect and find a formula to access this restriction without regulatory limits".