Technology
Andalusia, confined to the perimeter from midnight this Thursday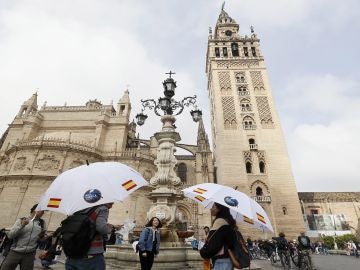 Publication: Thursday October 29, 2020 09:54
The president of the council, Juanma Moreno, announced the closure of the perimeter of the community until November 9 and the maintenance of the curfew from 11 p.m. to 6 a.m., as established by the central government in the decree state of alarm.
Moreno also stressed that the provinces of Seville and Jaén, which thus join Granada, are closed on the perimeter and that the closure of hotels is established at 10:30 p.m.
The closure of the perimeter of the municipalities included in the health districts of Córdoba Sur, La Vega de Málaga and the health zone of Jerez Costa Noroeste and Sierra de Cádiz is also ordered, also at level 4, which represents a total of 448 municipalities in Andalusia , more than half of the populations of the community. 4.3 million people live there, ie half of the population, who will not be able to enter or leave their city "without just cause".
He asked the rest of the citizens of the other 337 towns and villages that "as far as possible, they do not leave their municipal boundaries unless it is clearly essential".
The curfew is maintained throughout Andalusia from 11:00 p.m. to 6:00 a.m. and, "in accordance with this measure", the closure of all reception establishments is established at 10:30 p.m., while meetings, both public and private, they are limited to a maximum of six people except in cohabiting groups.
These measures will be in effect until November 9, when the first period of the state of alarm expires, and from there they will be reviewed every two weeks, according to Moreno, who argued that the community is in the same contagion figures as on April 4, with the difference that then the curve had started to descend and is now rising.
"In a few days, we will overcome the record of infections from the first wave," said the Andalusian president, adding that the decisions, after listening to the experts, are taken with "rigor and balance", since the pandemic "begins to show their worst face "and" difficult days and weeks are ahead. However, he stressed that the situation in Andalusia is not "as extreme" as that of other communities, but that it is "very serious.
Thus, he recalled that since the start of the pandemic, 119,701 Andalusians have been diagnosed with a coronavirus and 2,402 have died, while in the last twenty-four hours 2,089 infections and 32 deaths have been recorded.