Technology
Aragon adds the closure of the provinces of Huesca, Zaragoza and Teruel to the closure of the perimeter of the entire community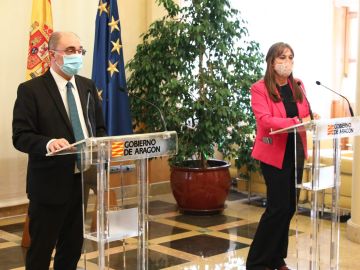 Posted: Tuesday, November 3, 2020 8:10 PM
The Minister of Health of the Government of Aragon, Sira Repollés, announced the closure of all non-essential activities and services at 8:00 p.m., including as such hotels, retail and shopping centers (excluding food and grocery stores). take-away) and cultural activities, among others.
In addition, the "complete closure" of activities in gymnasiums and indoor sports activities, as well as in gaming and betting establishments, is envisaged, while the limitation of individual mobility in public space between 11:00 p.m. and 6:00 p.m. , 00 hours.
These measures will come into force on the same day of their publication by decree in the Official Journal of Aragon, which is expected this Wednesday or Thursday, said Repollés, which also announced the perimeter containment of the three. Aragonese provinces, which joins that of the three capitals (Huesca, Zaragoza and Teruel) and that of the autonomous community.