Technology
AstraZeneca expects to receive 3 billion doses of vaccine in January to start administering as early as March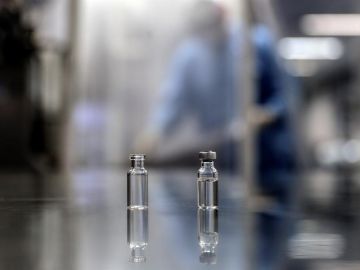 Publication: Monday, November 2, 2020 10:52
The drug AstraZeneca could have 3 billion doses of coronavirus vaccine ready by early 2021, according to Josep Baselga, director of the company's oncology research and development area, who, in an interview with RAC1, assures them that they have confidence in an "advanced phase of distribution" by the end of the first quarter of next year.
According to their data, 175 vaccines are currently in development around the world, of which 35 are in clinical trials with patients and 10 are in the final stages. AstraZeneca along with two or three other companies could see results by the end of November or, at the latest, in December.
Four vaccines in phase 3
Currently, four vaccines are in phase three. And by the end of the year, he thinks it's very likely that one, two or three will have the results already. "These vaccines work. They generate antibodies and cellular immunity against the virus. We are talking about November or, at most, the end of the year," he said.
In this sense, he explained that the pharmaceutical company has agreed to distribute the vaccines worldwide and not just in the United States or Europe. The doctor also detailed the number of vaccines that will be available in January. The uptime will be so quick because AstraZeneca has made the decision to start manufacturing thousands of doses before they have final results.
At cost
Baselga also clarified that the vaccine will be sold at cost, which means it can be purchased for two euros. AstraZeneca will require two doses and the second should be given 28 days after the first.
AstraZeneca's executive vice president of oncology research and development believes that once the vaccine arrives, it will still be difficult to get back to normal, but he predicts the situation will begin to ease.