Technology
At what time is Vox's vote of no confidence taken?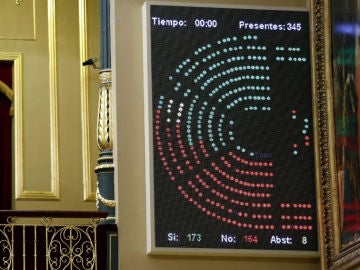 Publication: Wednesday, October 21, 2020 3:59 PM
The motion of censure proposed by Vox against the government formed by the PSOE and United We Can is debated in Congress from October 21 to 22. The mechanism was activated by the party of Santiago Abascal, who ran as a candidate to replace Pedro Sánchez, arguing mismanagement of the health crisis during the coronavirus pandemic.
The timing of the vote is not yet known, as it depends on the decision of the Bureau of the Congress, which announces it once the debate is over. According to the rules of the Congress of Deputies, there is an unlimited time lag for the person responsible for opening the defense of the motion, a responsibility which this time falls on the deputy for Vox Ignacio Garriga. Then, the candidate of the motion (in this case, Santiago Abascal) also makes an intervention without time limit.
The government has the opportunity to respond to Garriga's and Abascal's arguments as many times as it deems appropriate. After the executive round, the parties that make up Parliament are entitled to a 10-minute presentation quarter, if they deem it appropriate.
Thus, once all the interventions have been completed, it will be the presidency of the Congress who will decide the time of the vote. This is done publicly by appeal or, if authorized by the Congress Bureau, electronically, as explained on the Lower House page. It should take place on Thursday, October 22, when we will also know the exact time when it will take place.
Five motions during democracy
To move forward, the motion needs the support of the absolute majority of the Congress of Deputies. This means that 176 votes are needed in favor of the motion. Vox currently only has the votes of its 52 deputies, which, if it continues like this, would make this motion the least supported in the history of democracy in Spain.
To date, there had been only four other motions of censure in our country: that of Felipe González (PSOE) in 1980, that of Antonio Hernández Mancha (Popular Alliance) in 1987, that of Pablo Iglesias (United We Can) in 2017 and that of Pedro Sánchez (still by the PSOE) in 2018. Of these, only the last one went ahead, and Pedro Sánchez was appointed Prime Minister to replace Mariano Rajoy.