Technology
Attorney's office investigating education sector conference agreement to promote with suspensions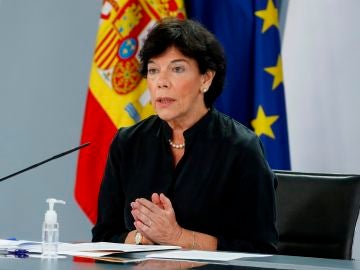 Publication: Wednesday October 28, 2020 1:01 PM
The Supreme Court prosecutor's office is investigating the agreement adopted at the Education Sector Conference that allowed the course to be passed with suspended subjects in ESO, bachelor's degree and vocational training.
The prosecution has opened proceedings to investigate the possibility of committing a crime by relaxing educational criteria due to the pandemic. He did so after receiving a complaint from an individual.
For the moment, documents have been requested from the Ministry of Education, but for the moment, no one has investigative status and no complaints have been filed with the Second Chamber. These are procedures initiated by the prosecution.
The complainant organization brought the facts to the prosecution, arguing that the agreement could have been adopted by a body which was not empowered to do so, the aforementioned Education Sector Conference. And it is that the ministry asked the autonomous communities to make more flexible "exceptionally" the criteria for passing the course at all levels.
This was then considered in the order of the Ministry of Education, published on April 24 in the Official Journal of the State (BOE), with guidelines for the end of the 2019-2020 academic year and the start of 2020-2021. The suspension limits set by LOMCE to promote and obtain a fourth degree in ESO (two maximum without being both math and language) or Baccalaureate (zero) are removed.
The order was signed by the majority of the communities, with the exception of Madrid, Andalusia, Murcia, Castile-León and the Basque Country. It so happens that on October 15, Congress also endorsed a royal decree of the Ministry of Education with similar measures on the passage of the course: "The diploma decision will be adopted guaranteeing the acquisition of the general objectives of the stage, so that they allow the student to continue his academic career and, consequently, that he is not subjected to the non-existence of subjects without passing for the access to the two diplomas ".
Said Royal Decree Law 31/2020, of September 29, adopts urgent measures in non-university education due to the coronavirus crisis and allows communities to again adapt the criteria for evaluation, promotion and qualification in primary, secondary and baccalaureate. Although Celaá has argued on numerous occasions that it is "wrong" that he can graduate high school and baccalaureate with failures, but that it will be a collegial decision of the center.