Technology
Ayuso launches awareness campaign against COVID-19 for young people: "These are tough ads"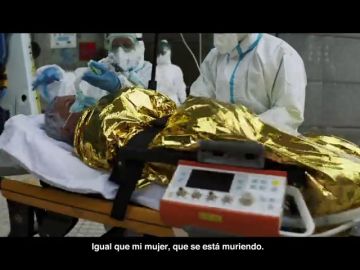 Publication: Monday, November 16, 2020 13:39
The Community of Madrid presented this morning an audiovisual campaign against COVID-19 with a particular focus on the younger population and which aims to raise awareness of the limited number of people at social gatherings, to discourage non-compliance with quarantines and also encourage ventilation of confined spaces, key against transmission.
Regional President Isabel Díaz Ayuso presented "difficult announcements", with foul language that clearly shows the consequences of the disease. "This campaign is aimed at young people because they are the biggest group of contagion," said Ayuso. "They must understand that they must do it for themselves, for their jobs, for their training … that is why we call for the responsibility of all and of the youth of Madrid to be allies against the virus" , did he declare.
For example, one of the videos shows an everyday scene from a family visit in which the room is not properly ventilated. Right after, an ambulance appears to be taking with it a COVID-19 patient who is on the verge of death for not having released, one of the most effective measures to prevent the spread of the disease. In another, a family reunion appears in which the protagonist announces that she has infected her grandmother and that this is the last time they will see her.
Don't choose between health and the economy
The president insisted on the need to "live with the virus" without "choosing between health and the economy". In this sense, Ayuso thanked "the effort to the merchants, who work in front of the public, to the elderly" and assured that "we cannot afford a new confinement, we cannot go back; the confinements should be the last option ". .
Soon after, his Minister of Health, Enrique Ruiz Escudero, was optimistic about the "downward trend" of pandemic data in the Community, with almost two months of decline in the accumulated incidence and also a decrease in hospitalizations.
"The strength of this campaign which was born to save lives and minimize the effects of COVID-19 in our region as much as possible. The fight against the pandemic is not something for others, but for everyone," Escudero assured .