Technology
Ayuso rules out house arrest in the Community of Madrid: "This is the last solution"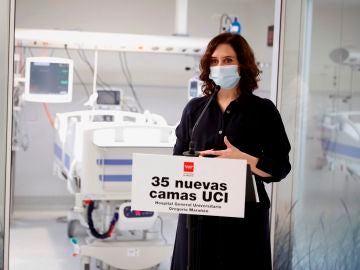 The Community of Madrid will not request the application of house arrest at this time. The president believes that "this is the last solution" because "she is aware of the economic damage that can be caused to families".
In this way, Isabel Díaz Ayuso stands out from the decision of her counterparts in Asturias or Melilla, who have already asked the central government to declare a new state of alert to be able to promote home confinement in the face of the increase in cases of coronavirus.
The Madrid president believes that "we must give ourselves one last chance" to see if the latest restrictions take effect and ensures that her executive "works tirelessly so that confinement is unthinkable". "We already know the consequences of home confinements and they generate other pathologies," he said.
"Along with greater economic and social problems, also come other health problems"
In this sense, he urges to "seek intermediate solutions" because, he assures, he is "aware of the economic damage which is caused to families, and the economy and health are not at odds". "Along with larger economic and social problems, there are also other health problems," he said in this regard.
Regarding the closure of the Community of Madrid during the Todos los Santos and Almudena bridges, Ayuso asserts that "it is not a closure for days but for movements". The goal, as stated, is to cripple the movements of a million people. Certain transfers which do not take place "during the week because people have to work".
For the moment, restrictions on nighttime mobility are maintained between 00:00 and 06:00, the closure of the perimeter of 35 basic health areas and the reduction of capacity in all types of establishments, as well as in civil and religious celebrations.