Technology
Burgos limits meetings to three after incidence exceeds 1,200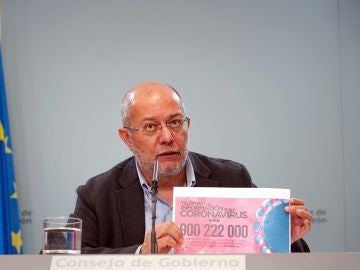 Posted: Thursday November 12, 2020 9:45 PM
La Junta de Castilla y León will extend restrictions to Burgos, the only provincial capital of the Community where the incidence of Covid-19 continues to skyrocket, for which the limitation of meetings to three people who do not live together in any region has been announced and will perform a crawl en masse.
Thus, as Igea explained, among other measures, she is asking Health for the possibility of applying a perimeter closure of the capital of Burgos or even home confinement, for which the vice-president once again demanded a legal tool allowing the autonomies to apply it. measured if necessary in high incidence areas.
Igea clarified that in the city of Burgos, the incidence in seven days is over 900 cases and can reach 1,800 in 14 days in a row like this one, for which decisions have been made such as carrying out a massive screening like in San Andrés. del Rabanedo (León) and increase the restrictive measures, which will be published "in the next few hours".
Specifically, the Council spokesperson referred to limiting the capacity of religious and civil celebrations with a maximum capacity of 15 people and increasing wastewater sampling points, in addition to urging the police to increase The surveillance.
Igea explained that they spoke with the mayor of Burgos, Daniel de la Rosa, very concerned about the situation, and called on the population to carry out a possible "voluntary" "more strictly" confinement.
The vice-chairman of the board added that the situation is "very, very worrying" and recalled that part of the healthcare activity of the Burgos hospital was derived from private centers, given the saturation of this center.