Technology
Can you travel between Autonomous Communities during the state of alarm?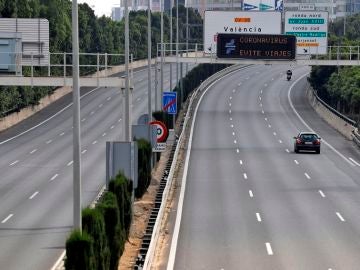 Updated: Monday, October 26, 2020 9:28 AM
Published on: 10/26/2020 8:42 AM
The government has declared a state of alarm across Spain to fight the coronavirus pandemic. Restricting mobility at night or limiting meetings to six people are among the measures included in the Official State Gazette, but what happens with travel between autonomous communities?
The restriction of entry and exit of the different autonomies will be a matter on which the autonomous governments will decide. The executive power has given them this possibility, but they are the ones who may or may not apply the measure, depending on the epidemiological situation in each area. They can also decide to close a province, municipality or other smaller region.
Thus, you will be able to travel between communities if the region in which you reside and the region in which you are going to allow entry and exit. In case your autonomous community or the destination community has restricted mobility, you will not be able to make this trip.
And it is that in the BOE – published this Sunday – the restriction of entries and exits of autonomies is included, except for reasons of force majeure. Although article 9 states that "the measures provided for in articles 6, 7 and 8 will be effective in the territory of each autonomous community or city with autonomous status when the respective delegated competent authority determines it".
For the moment, Navarra and La Rioja are the only communities to have decreed the restriction of mobility throughout their territory. We will have to wait whether, in view of the celebration of November 1, the rest of the autonomous communities apply or not similar measures.
Although Galicia, Aragon, Castile and León, Madrid, Extremadura, Andalusia and Murcia have limited some of their municipalities and basic health zones to the perimeter. You cannot leave or enter them, except to comply with work obligations, attend educational centers, receive health care, take care of the elderly and / or dependents, carry out official procedures or other causes of force majeure.