Technology
Canary Islands offer negative COVID test for German and British tourists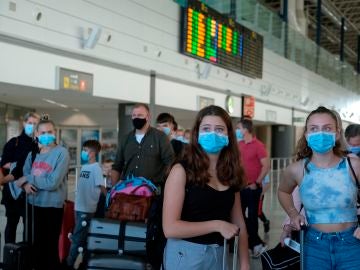 Updated: Monday, October 26, 2020 9:10 PM
Published on: 10/26/2020 20:59
The president of the Canary Islands has offered hoteliers on the islands to carry out tests on tourists. The Canarian government thus wishes that tourists who visit the islands undergo a diagnostic test in their place of origin and have a medical certificate proving that they are not carriers of the coronavirus.
The government of the islands wants the measure to be compulsory for tourists staying in hotels. To obtain the certificate, they must pass a test between 48 and 72 hours before arriving on the island.
However, as it has not yet been approved, the British and Germans who have returned to visit the Canary Islands do so without having to take any tests.
The measure has not yet been legally established, but the sector agrees to increase the security of Canarian tourism in this way. Therefore, it is expected that the test result must be presented to the accommodation upon arrival.
The reopening to more tourists should revitalize this sector on which more than 40% of Canarian workers depend directly or indirectly. Vanesa Rubio, president of the Canarian Association of Real Estate Companies, assured them that it is "a ball of oxygen": "This last quarter of 2020 is very important for Canarian tourism. It is their usual high season. .. those who arrive. they agree that they feel safe. "
Only the British and the Germans left more than 2,000 million euros on the islands in the same period last year; a figure that according to experts this year will be impossible to achieve.