Technology
Cantabria cancels November school holidays because "children are safer at school"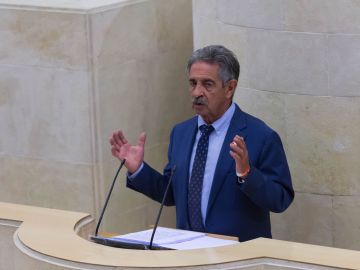 Posted: Monday, November 2, 2020 11:45 a.m.
The November school holidays in Cantabria have been postponed until the end of the year due to the coronavirus pandemic. Miguel Ángel Revilla considers that "children are safer in schools" than spread throughout the region without going to class.
And, in the opinion of the Cantabrian president, it would be more dangerous for these students to move around the community to "go to the grandfather or uncle". Something which, according to what he pointed out in "Public Mirror", "would mobilize 120,000 people, parents and students included".
For this reason, he has decided to postpone these non-school days until the end of the course, in June, when this health crisis can be more stabilized and infections have been reduced considerably. "These children will have another five days of vacation at the end of the course," he said. The unions opposed the measure and called for a proposal.
Regarding a possible containment due to the increase in cases, Revilla acknowledged that "the evolution is very bad", but warned that "if we return to another economic downturn like that of March, the economic catastrophe could be more damaging than the sanitary ". "We must try to contain it with a personal attitude," he said, recalling that the "curfew" has already been decreed and that meetings have been limited to six people.
According to him, "the most worrying is not in the number of infected" by the coronavirus, but in the hospital pressure. "If you can control it it's not that bad," said in this regard. Likewise, he explained that in Cantabria, "although the number of cases has increased a lot", 11% of patients with COVID-19 are in intensive care and 8.5% on duty. "" What is worrying is when hospital pressure prevents you from dealing with other illnesses, "he condemned.
According to the latest data provided by health authorities, in Cantabria 146 new cases of COVID-19 were recorded this Sunday, but no deaths. In addition, 16 people were admitted to the ICU.