Technology
Castilla-La Mancha, perimeter confined from this Friday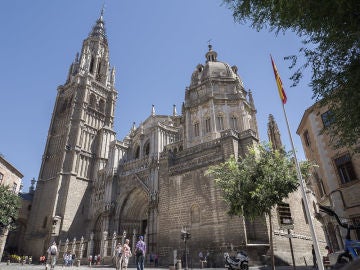 Publication: Thursday October 29, 2020 09:26
The government of Castilla-La Mancha will decree the confinement of the perimeter of its territory to prevent the spread of COVID-19 infections until next November 9 with Castilla y León. Madrid, for its part, has called on the government to only close for days in front of the Todos los Santos Bridge, which Sánchez's executive refused to do.
This was announced by Madrid President Isabel Díaz Ayuso, Alfonso Fernández Mañueco, from Castile-León, and Emiliano García Page, Castilian-Manchego, after a meeting in Ávila to address this issue and others related to the management of the pandemic.
The confinement in Castile-La Mancha will begin this Friday and will last initially until November 9, when the first period of the expected state of alarm would end.
García Page acknowledged that he was "scared" by the mobility that can occur on the Todos los Santos Bridge because it can "distort" the tracking systems of every population "with thousands upon thousands of rapid movements" .
The president indicated that they face this measure with "humility" and with the feeling that if something is sinful, it is because it is excessive when taking measures to preserve the health of the citizens, everything. praising that this type decisions are taken jointly, speaking between different communities as Castilla La Mancha, Castilla y León and Madrid have done.
"Coordination is decisive," said García-Page, who defended the need to set up a "multilateral consultation system" when the management of the pandemic falls to the autonomous communities with a state of alarm decreed by the government.