Technology
Castilla y León, Murcia and the Valencian Community will decree a curfew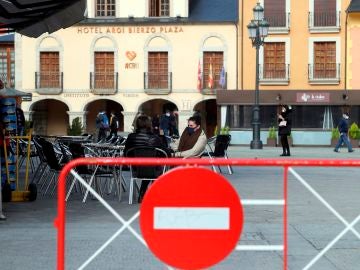 Madrid
Posted: Friday October 23 2020 15:34
The Prime Minister was clear when he appeared on Friday. Pedro Sánchez has warned that the coming weeks and months will be "very hard", with measures that will attempt to stop the advance of an uncontrollable pandemic.
"We want and must avoid at all costs to resort to a new home confinement", defended Sánchez, words which do not prevent the shadow of the state of alert from returning to the executive table.
So far, only the Community of Madrid – especially nine of its health zones – has temporarily returned to this state of alert. Now, the option of a curfew appears to stop the contagions that occur at social gatherings at night.
This curfew could only be deployed by the government if the state of alarm is declared, a measure already in force in France, Belgium, Lombardy and Lazio.
From Ciudadanos, they asked Sánchez to declare a state of alarm for the entire national territory, placing his 10 seats at his disposal to carry out the measure. Íñigo Urkullu called Pedro Sánchez to go ahead and decree him in Euskadi, which has seen several days of record contagion.
Curfew zones
Other Autonomous Communities have gone further and have announced that they will demand a curfew: the Valencian Community, Murcia and Castilla y León have announced the ban on night movements except for a valid reason. Granada and thirty municipalities in its metropolitan area also have restricted mobility from 11 p.m. to 6 a.m.
Of course, these decisions will depend on the "yes" of justice. If a "no" comes from the courts, then the ball will be on the roof of the government, which will have to declare a state of alert to impose a curfew in these territories.
Voices calling for a return to this scenario are multiplying and Sánchez warns: "there is no other solution" than to avoid contacts between peoples. "We are ready to adopt any of the necessary measures," he added.
Illa: "We must all go together"
For his part, the Minister of Health, Salvador Illa, spoke out on a possible application of the curfew, for which he called for the search for a "consensus" between the different political forces.
"With a restriction measure that affects the entire territory, we must all go together and be guaranteed to have clear support to extend it beyond 15 days, if necessary," he said in his speech.