Technology
Castilla y León orders restaurants and shopping centers to be closed from next Friday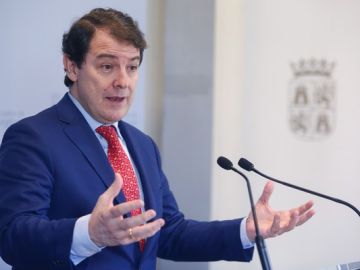 Updated: Tuesday, November 3, 2020 11:33 AM
Published on: 11/03/2020 11:23
The Junta de Castilla y León has ordered the closure of bars and restaurants from Friday, November 6, to stop the expansion of the coronavirus in the region. This was announced by its president, Alfonso Fernández Mañueco, in an appearance in which he explained that these establishments can only open to ensure home delivery.
Likewise, the "popular" leader announced the closure of shopping centers, with the exception of essential establishments or premises of less than 2,500 square meters with direct access from the outside. From November 6, sports facilities and centers that are not outdoors will also be closed. Likewise, public participation in sporting events which are not organized abroad will be prohibited.
Another measure that will come into force, if the Superior Court of Justice of Castilla y León gives the green light to this decree, is the suspension of visits to residences and centers for the protection of minors. Some restrictions are in addition to those applied so far, such as the limitation of night mobility between 10 p.m. and 6 a.m.
Mañueco warned that Castilla y León was "at maximum risk" and that there was "never-before-seen health pressure"
But the chairman of the board went further. He asked the central government "to assume its responsibility and to decree the measures required by the situation" because the current state of alert "does not allow going beyond what has been agreed". And it is that this decree does not envisage house arrest, as certain autonomous communities have already requested.
This request is in addition to that of Melilla and Asturias, who have asked the executive of Pedro Sánchez to allow them to apply home containments to flatten the curve of the case and avoid health saturation. An option which, as Health indicates, is not yet on the table.
Regarding the epidemiological situation in the region, Mañueco warned that she was "at maximum risk" and that there was "never-before-seen health pressure on primary care, emergencies and hospitals". According to health authorities, there are currently 1,456 hospitalized in the department, 192 in critical units and the percentage of occupancy of COVID-19 in ICUs is 61%. In addition, just yesterday 1140 new positives were diagnosed.