Technology
Catalan medical associations do not support Fernando Simón's resignation request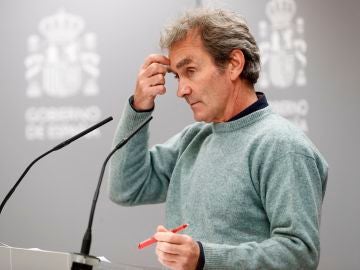 Posted: Saturday November 14, 2020 8:33 PM
The Consell de Col·legis de Metges de Catalunya (CCMC) did not support the request of the General Council of Medical Associations (CGCOM) to resign Fernando Simón as director of the Ministry's Health Alerts and Emergencies Coordination Center. of Health "by its manifest and prolonged incapacity" in the face of the coronavirus pandemic.
Barcelona school and CCMC president Jaume Padrós said in a tweet that they did not support him for both form and substance.
"For substantive reasons: the legitimate criticism does not justify this request for dismissal. Also in form: it was not part of any agenda and its importance made it enforceable", he alleged.
The complaint of the General Council of the College of Physicians
The rest of the General Council of Medical Associations – which brings together the 52 medical schools in Spain – demanded the dismissal of the director of the Center for the Coordination of Alerts and Emergencies "because of his manifest and prolonged incapacity throughout the evolution of the pandemic ".
The doctors, represented in this Council, also asked for "respect, recognition, participation and dignity" and called for a "turn of the wheel" in the management of the pandemic and the establishment of a committee of independent experts. The Assembly of the General Council of Medical Associations made this request for cessation and expressed its discomfort at the latest statements by Fernando Simón.