Technology
Catalonia adds nearly 5,000 new infections with skyrocketing regrowth rate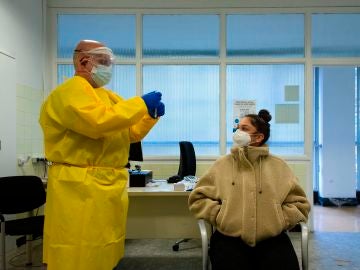 Updated: Sunday, October 25, 2020 1:43 PM
Published on: 25.10.2020 11:43
The COVID-19 pandemic continues to spread in Catalonia, where in the past 24 hours the regrowth rate has climbed 75 points, to 788, and 21 deaths and 4,969 new infections have been reported.
According to epidemiological data released this Sunday by Catalan health authorities, the spread of the virus has increased from 1.50 yesterday to 1.53 today, which means that each person affected can infect 1.53 people.
In the past 24 hours, 142 new COVID-19 patients have been admitted to Catalan hospitals, bringing the total number to 1,885, and in ICUs 342 are infected with the coronavirus, 17 more than yesterday.
Since the start of the pandemic, 13,794 people have died in Catalonia, including 21 reported in the past 24 hours, and the total number of people infected stands at 230,870, of whom 4,969 have been diagnosed since yesterday.
The risk curve for the expansion of the epidemic continues to rise, with an EPG of 788, which has increased by 75 points in the last 24 hours and is 334 points higher than the maximum reached in the first wave, of 454 on March 20.
The data also reflects that hospital tension also continues to rise, as the number of patients admitted to Catalan hospitals increases, both on the ground and in intensive care units, where there are currently 342 patients with COVID. -19.
In view of these data, which mark a clear upward trend in the pandemic, the Generalitat does not rule out home confinement, as explained this Sunday by the Catalan vice-president acting as president, Pere Aragonès, who has also insisted that once the government of Pedro Sánchez approves the state of alarm this morning, that very night the curfew could come into effect.
"We will take all the necessary measures to curb the rate of infections which compromises the health system," said Aragonès.