Technology
Catalonia also asks the government to declare a state of alarm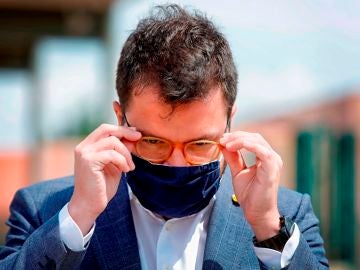 Posted: Friday October 23 2020 20:44
Seven autonomous communities have asked the central government to implement the state of alert as quickly as possible throughout the national territory due to the evolution of the coronavirus pandemic.
The last to join this request was Catalonia, a decision transferred by the interim president of the government, Father Aragonès, who called for a "decentralized" management of the state of alert.
"No one is invincible against COVID-19," he warned, calling for "strengthening" "social responsibility" against the coronavirus. Aragonès argued that they would enact a curfew if the state of alarm is finally implemented, along with more measures to limit mobility.
"We must protect citizens and save lives", he warns, a citizen who asks "to stay at home". "The development is worrying: either we are stepping up our efforts, or the COVID-19 is multiplying", ditch. Meritxell Budó, for his part, recalled the data currently available to the region.
"During the day, I had conversations with Illa and Sánchez and the response was positive", revealed Aragonès at question time.