Technology
Catalonia and the Basque Country mark their daily peaks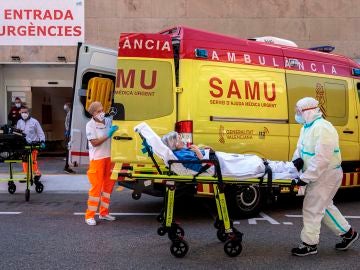 Posted: Saturday, October 31, 2020 2:34 PM
With six days of the new state of alarm in place and with the start of perimeter lockdowns in virtually all of the autonomous communities, Spain is going through the worst days of the second wave of coronavirus.
This Saturday, we are living a new day of contagion records, Catalonia being the autonomous community that records the most with 6,212 new positives, in addition to 16 deaths.
The Basque Country has also recorded the highest number of infections since the start of the pandemic, with 1,502 positive tests in the past 24 hours. This is the third consecutive record that has been broken in the autonomous community, where the pandemic continues to grow and the rate of positives rises to 8.9%.
In Galicia, the highest number of second wave infections was recorded, with 755 new positives. The Vigo area is worrying, where the incidence has increased the most in recent hours (166 new cases).
Castilla y León exceeds 2,000 new infections and regrets 22 deaths in recent hours, exceeding the barrier of 90,000 infections since the start of the pandemic. Hospital pressure is also increasing, with 193 new admissions.
The Balearics, for their part, have detected 218 new cases since Friday, with a positivity rate of 6.43%. In total, they have accumulated 18,458 infections since the start of the pandemic and 372 deaths from COVID-19.