Technology
Catalonia closes for 15 days and limits its municipalities on weekends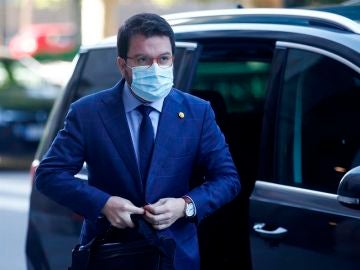 Posted: Thursday October 29, 2020 2:38 PM
The government announced on Thursday the closure of the perimeter of all of Catalonia and municipal containment on weekends for 15 days to stop the advance of the coronavirus.
This was announced by the interim president, Pere Aragonès, who justified this "social stop" as a "containment barrier" to stop the pandemic in Catalonia, where the care situation is "very worrying", with 434 people in USI.
Likewise, all activities in theaters and cinemas and non-professional sports will be closed, as well as extracurricular activities for children and young people. In addition, the closure of bars and restaurants decreed two weeks ago has been extended.
Schools, on the other hand, will remain open, although in the high school and training cycles, in-person attendance will be reduced and teleworking is recommended.
Shopping centers are also closed, with the exception of those dedicated to food, although those of less than 800 square meters can open with 30% capacity.
"It's time to stop social. It's time to stay home to keep all the essentials active: school, business and work that can't be done remotely," said declared the CER manager.
Regarding the closure of the perimeter, the government spokesman, Meritxell Budó, clarified that entry and exit from Catalonia are restricted except for essential reasons, as well as entry and exit from municipalities from 6 a.m. Friday. and until Monday.
However, facing the Todos los Santos bridge, it will be allowed to change municipalities in the same region to visit cemeteries on October 30 and November 1, among other exceptions.
Likewise, meetings of more than six people are prohibited, unless they live together or if it is a professional activity, although the government considers the exercise of the right of demonstration to be an exception.
We expand this information