Technology
Catalonia extends hotel closure and perimeter containment until November 22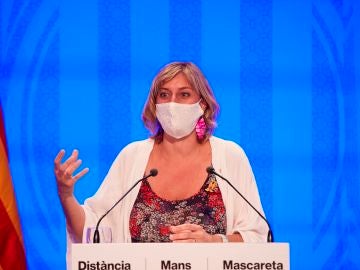 Publication: Thursday, November 12, 2020 2:03 PM
The Generalitat has extended the sanitary restrictions in force throughout Catalonia until next Sunday, November 22. Thus, the hotel will remain closed and restrictions on night mobility will be maintained. Containment of the perimeter of the region will also continue to be enforced, as will the closure of municipalities during weekends.
And, as reported by the regional government, they need ten more days for the situation to continue to stabilize. If possible, they say, from November 22 they will begin a de-escalation process to abandon these sanitary measures and start resuming economic activity.
"These are measures that nobody likes, not even the government of Catalonia. But if we do not act immediately, the consequences can be harsh. De-escalation would be applied from Monday 23 and less risky activities would resume, like the terraces, which are in the open air ", indicated Alba Vergès, Minister of Health.
They will be able to open beauty centers in which contact with the client is "individual".
Besides the hotel industry, shopping malls, gymnasiums and sports facilities, cinemas, theaters and venues over 800 square meters will remain closed.
Yes, they will be able to open, from this Friday, the establishments "of esthetics, massages or health" in which there is "an individual contact". Likewise, the capacity in places of worship will be limited to 100 people.
Public Health Secretary Josep María Argimón spoke in the same spirit as the Minister. Remember they need "these days" because, although infections are decreasing, "40% of hospital activity responds to coronavirus patients and in ICU there are nearly 600 admitted".
"The number of patients admitted to hospitals is stabilizing. Then there will be a stabilization in primary care and later in intensive care units. There are another 300 reserve beds for intensive care, but those- these require ventilation and personnel, "Argimón added. concerning the health situation.