Technology
Catalonia shakes up the application of containments over the weekend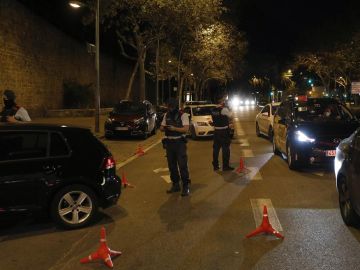 Updated: Monday, October 26, 2020 10:11 AM
Published on: 10/26/2020 9:38 AM
Catalonia could apply lockdowns over the weekend. As explained by Meritxell Budó, Minister of the Presidency of the Government, this measure "is on the table". "During the weekend there is more social interaction. The data is bad and there are concerns for hospitals. We need to avoid total isolation, but we need to explore scenarios and one could be this one, "Budó added in a radio interview.
According to data released by Health last Friday, and pending the update after the weekend, Catalonia has recorded a cumulative incidence of 447.73 cases per 100,000 inhabitants over the past 14 days. Additionally, it reported 34,364 new infections in the past two weeks.
Catalonia has already spent its first night with a curfew, a measure which, in Budó's words, "seems to have worked". "People understood it was mandatory and acted responsibly," says the advisor.
However, from this Monday there will be sanctions. As they explain of the government, there will be agents who will monitor that it is respected and that the measure is effective. "We have to comply with the measure and flatten the curve. If someone skips it, he will be sanctioned," said Budó, who believes that "the decree (state of alarm) was not able to make requisites".
"This state of alert decree will not allow us to be the competent authority, it limits the decisions that Catalonia could take (…) For example, the possibility of making telework compulsory or if we decide to to confine us to the house. That does not give us all the legal cover ", argued the consellera Budó.