Technology
Catalonia warns Christmas will be "complicated", calls for reduced social gatherings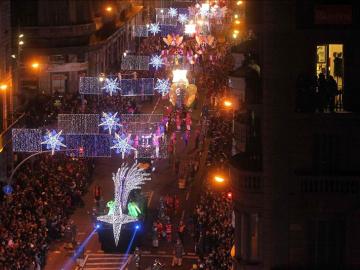 Publication: Thursday, November 5, 2020 12:28
The epidemiological situation in our country, with an ever increasing incidence, threatens to undermine Christmas celebrations throughout Spain. The autonomous communities and the central government are already warning that we will not be able to celebrate Christmas as we usually do.
Specifically, Catalonia has recognized that "we are going to suffer" because the situation is going to be "complicated" due to the coronavirus pandemic. This is what the Minister of Health, Alba Vergés, said in an interview on "Radio 4", in which she also urged to take precautions.
"I imagine a Christmas, from the point of view of the pandemic, complicated. For our society, it is a moment of meal, of meetings, of after-meals … and we will suffer," he said. About that.
"It's not about living a Christmas locked up at home, but about choosing who you can see"
In this sense, he recalled that it is necessary "to explain to people how to live a Christmas through the tools to defend oneself from this virus". "It is not a question of living a Christmas locked up at home", he said, but of "choosing well who you can see" and to avoid chaining the celebrations "with different people".
For this reason, he recommended seeing part of the family and "waiting a few days to see the other part". Likewise, he believes that it is desirable that meetings of more than six people are not held and that they do not take too much time and are held in "ventilated places". "Maybe we need to modify the meals and prepare them in the afternoon," he added.
The Catalan adviser also spoke on the outdoor celebrations, such as the Three Kings parade. In this sense, he spoke of "static" floats, subject to the epidemiological situation of each zone.