Technology
Catalonia will apply 10 days of municipal containment from January 7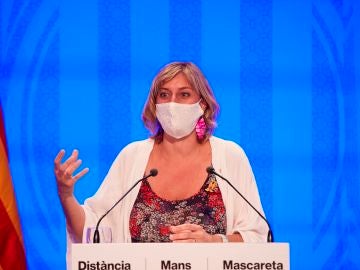 Updated: Monday, January 4, 2021 2:26 PM
Published on: 04.01.2021 13:52
"Social stop" in Catalonia, which decrees 10 days of municipal isolation from January 7 (until January 17) due to the increase in coronavirus infections in recent days.
"The situation demands that we reduce social interaction, the virus does not give any truce. It will take 10 days to shut down the country, with new measures. We are establishing a municipal perimeter every day of the week," said the Minister of Health, Alba Vergés, in a press conference with the Minister of the Interior, Miquel Sàmper,
In addition, more restrictive measures will be applied. Thus, the business will only be able to open up to 400 m2, shopping centers will close and all non-essential businesses will close on weekends. Only outdoor sports activities will be authorized. Schools will open on January 11, extracurricular activities will be suspended, and free time activities will be suspended.
These new restrictions apply to a worrying epidemiological situation. As Josep Maria Argimon, Secretary of Public Health, explains in Catalonia, they "grow at 4% per day, except on public holidays and weekends". Since the December bridge, infections, he says, have been on the rise. "At that time we were in 8,000 cases per week, now we will be in 18,000," he said.
As for COVID-19 patients who had to be hospitalized, over the past 15 days, "they have increased by 27%". "We have a month of sustained growth," Argimon added.
(We continue to expand the information)