Technology
check the measures already in force in Spain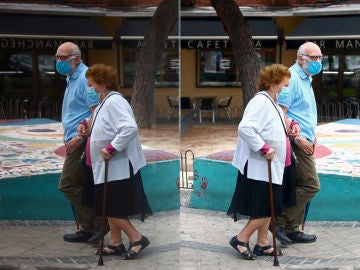 Madrid
Publication: Sunday 25 October 2020 18:50
The Official State Gazette (BOE) which marks the start of the second state of alert for the coronavirus pandemic in our country has just been published. In it, the measures that Pedro Sánchez already announced at a press conference are included, extending them and bringing important nuances to consider.
To begin with, it is established that the competent authority will be the government, while the competent authority delegated in each Autonomous Community will be the government of each territory, which "is empowered" to make the decrees, resolutions and provisions they judge. appropriate without specifying "the treatment of any administrative procedure".
This alarm state will end at 00:00 on November 9, 2020, "without prejudice to any extensions that may be established". Sánchez has already confirmed that the government's intention is for this state of alert to last six months, more specifically until May 9.
The BOE also includes the compulsory curfew throughout the national territory from 11:00 p.m. to 6:00 a.m., a section in which citizens can only circulate in cases of force majeure.
Elections, Interterritorial Council …
"The corresponding delegated competent authority may determine, within the framework of its territorial scope, that the start time of the limitation provided for in this article is between 10 p.m. and midnight and the end time of said limitation is between 5:00 am and 7:00 am ", they specify.
The entry and exit of people from each autonomous community and from each city with autonomous status are also restricted as long as these territories deem it appropriate "in view of the evolution of health, epidemiological, social, economic and health indicators. mobility "and always prior communication to the Ministry of Health. Each territory may apply more restrictive measures for areas "of a geographically inferior nature".
Another important point concerns the role of the Interterritorial Council, which "can adopt as many agreements as necessary, including, where appropriate, the establishment of benchmarks and criteria for risk assessment".
Finally, and with the elections in Catalonia in mind, the BOE declares that this state of alert "will not prevent the development or the realization of the electoral actions necessary for the holding of the elections called to the parliaments of the autonomous communities".
Check, below, the full BOE that governs the second alarm state of the coronavirus pandemic in Spain: