Technology
check the night mobility restrictions in your autonomous community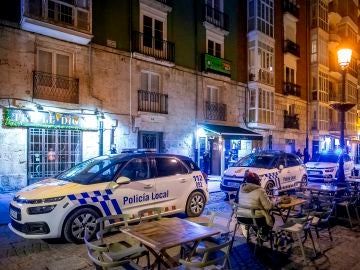 Updated: Sunday, October 25, 2020 8:12 PM
Published on: 25.10.2020 19:50
The second state of alert for the coronavirus pandemic in Spain is already in effect after the publication of the Official State Journal (BOE) this Sunday.
One of the key points of this new state of alert is the curfew that comes into force throughout the national territory – with the exception of the Canary Islands – which may impose restrictions on night mobility between 11 p.m. and 6 a.m. . be able to modify the two bands for a maximum of one hour.
With this limitation on the table, some Autonomous Communities have already ruled on the schedules they will choose to restrict nighttime mobility, measures that we summarize below:
Catalonia
From this Sunday, Catalonia will have a curfew from 10 p.m. to 6 a.m., also establishing the mandatory closure of all establishments open to the public at 9 p.m.
The community of Madrid
The Community of Madrid has established its own version of the curfew, banning social gatherings between midnight and 6 a.m., except for people living together.
Navarre
María Chivite recalled this Sunday that the measures imposed in Navarre are still in force, in particular the curfew, which will begin at 23:00. This measure may be changed in the coming days.
Valencian Community
In the Valencian Community, they opt for the program that the Community of Madrid has also established: from 00:00 to 6:00.
Castile and Leon
Your nighttime movement restriction is from 10:00 p.m. to 6:00 a.m.
Extremadura
Guillermo Fernández Vara assured Friday that a curfew would be established from 00:00 to 6:00 in case the state of alarm is approved.
La Rioja
La Rioja will enforce the nighttime curfew between 11:00 p.m. and 6:00 a.m. and will keep measures restricting entry and exit from the community in effect until November 7.
Andalusia
In Granada, Seville, Jaén and Cordoba, a curfew is applied from midnight, which could be extended to the whole region.
Murcia
Without having formalized it and while waiting for what is decided in the territorial commission, the lifted curfew is the same as that set by the government: from 11 p.m. to 6 a.m.
the Balearic Islands
The government of the Balearic Islands has followed the line of the central government, establishing the same calendar which declares the state of alarm: from 11 p.m. to 6 a.m.
Cantabria
Miguel Ángel Revilla, President of the Autonomous Community, has announced that the calendar chosen by his government will be from 00:00 to 6:00.
Melilla
Your schedule will choose to advance the start of the curfew by one hour: from 10:00 p.m. to 6:00 a.m.