Technology
check what are the measures in your municipality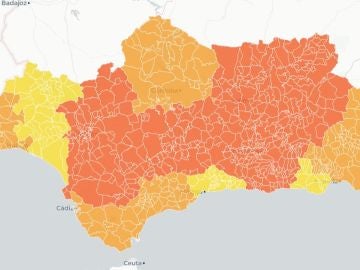 Posted: Monday November 9 2020 11:45 AM
The Junta de Andalucía has decided to tighten its restrictions to fight coronavirus infections, extending the closure of the region's perimeter until November 23 and also decreeing that of all its municipalities.
In addition, the Autonomous Community has decided to bring the curfew forward, so that it will start at 10 p.m. and last until 7 a.m.
However, some measures differ depending on the area within the community itself. Thus, although the closure of non-essential activities throughout the region has been announced from 6 p.m. in Granada, this "lock" is extended to all time slots.
On the map accompanying these lines, you can see exactly what the measures are in your municipality. To do this, all you need to do is enter the name of your city in the search engine and press "Enter".
The interactive map will show you the declared alert level in that population – from one to four, with four being the highest risk – and what measures are currently in place there, once they take effect – if they don't. haven't done so yet, you'll see a warning of when they will.
In this sense, it should be remembered that the latest measures announced by the Council start to operate from 00:00 on Tuesday 10 November.