Technology
chef José Andrés explains why in this moving campaign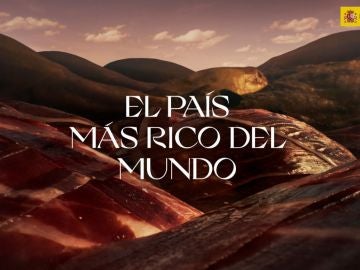 Publication: Monday, November 16, 2020 10:58
The Ministry of Agriculture, Fisheries and Food has launched a new campaign with the prestigious chef José Andrés in which it is explained why Spain is "the richest country in the world".
The objective, according to the department of Luis Planas, is "that the consumer feels the grandeur and the diversity" of the products of Spanish gastronomy and "that he feels seduced".
The promotional video, which you can watch in the player accompanying these lines, begins with the cook's story, which tells how he explained his origin when he arrived in Washington. "I told them I was from the richest country in the world," Andrés recalls.
"I told them that in my country there are tiny forests where the secret of our longevity lies and that there are trees where gold, liquid gold is born. There are vast plains of red colors. and white streaks … ", provides a voiceover.
Although this may seem like a description of the landscape, the picture shows the richness of our food; Vegetables and vegetables represent forests, liquid gold is a metaphor for olive oil and the plains perfectly describe Iberian ham.
The voice continues to explain that there are "pearls that come out of the earth", in reference to the vineyards, and "precious caves to eat by hand", a reference to the great variety of cheeses produced in our country .
"I told them that the most important, the richest shores are in the sea, and that there are very rich sea creatures in them," a perfect description of the great variety of seafood that the sea has to offer. 'we find in the Spanish markets.
"I told them all this and from day one nobody doubted that I was from the richest country in the world. Food from Spain, the richest country in the world," so ends the moving video which aims to awaken "deep feelings both in the consumer and in the rest of the agri-food and fishing chain".
From the ministry, they emphasize that if Spain is "the richest country in the world", it is thanks to the people who make possible "the great Spanish pantry".