Technology
Congress admits reform of PSOE and Podemos to limit CGPJ functions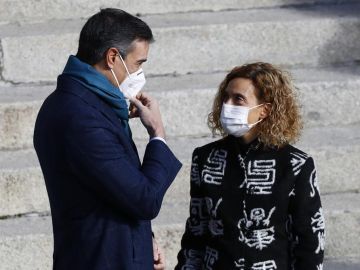 Updated: Tuesday, December 15, 2020 11:57 PM
Published on: 12/15/2020 23:36
The Congress of Deputies approved with 188 votes for – those of the members of the investiture – 152 against and 7 abstentions to initiate the process of reform of the General Council of the Judiciary (CGPJ) promoted by the PSOE and United We Can. This reform aims to limit the powers of the judiciary when its five-year mandate has expired and has not been renewed, as is currently the case.
The initiative was met with opposition from the PP, Ciudadanos and Vox, despite attempts by Pedro Sánchez to secure the support of Pablo Casado until the last moment. The Prime Minister had a telephone interview with the leader of the opposition during which the president of the PP confirmed the blocking of the reform by his party, reiterating his red lines.
Both Unidos Podemos and the PSOE have defended the need to carry out this reform, claiming that the PP wants to transform this body into an "impregnable bunker" which allows it to protect itself in the processes that affect the party, such as the "Gürtel case "Or the" Kitchen cabinet ".
Jaume Asens, president of the United We Can parliamentary group, accused the "popular" of having "kidnapped" the judiciary. "Can you imagine a government in place which would oppose the dissolution after two years of expired mandate? This is what the PP achieved with the kidnapping of the CGPJ", alleged the spokesperson also of En Comú Podem in the Lower House.
Socialist MP Francisco Aranda Vargas has alleged the existence of a "regulatory vacuum" on what happens with the CGPJ when it ends its mandate to defend the reform. He also qualified as "Trumpian attitude" the fact that the PP did not want to accept the renewal of the Council, and estimates that the formation of Casado will not accept defeat in the general elections.
For its part, the PP declared that this reform aims to "change the regime", while Vox directly denounced an "institutional coup d'etat of Moncloa itself".