Technology
Container fire and bottle launches against Seville on high alert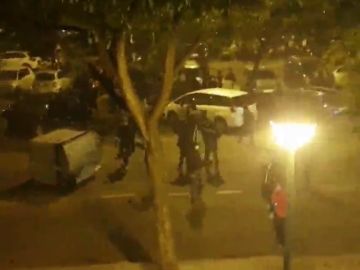 Updated: Wednesday, October 28, 2020 11:53 a.m.
Published on: 10/28/2020 11:52
Seville local police have identified two of the members of some violent groups that caused public unrest on Tuesday evening in a protest against the state of alarm in the Pino Montano neighborhood and are keeping the investigation open to locate other participants . in incidents.
As reported by Emergencias Sevilla, the incidents began around 10:30 p.m. in the area of ​​Pino Montano where groups of young people set fire to containers and used flares and rockets, after which a device of the local police and the national police was deployed in the area to control the situation.
During the demonstration, described as peaceful by social networks under the slogan " The neighborhood is fighting for its freedom ", several participants threw objects at the buses and vehicles circulating in the street Cortijo de las Casillas, where they went through and set some containers on fire.
Social media monitoring by local police using OSINT (Open Source Intelligence) techniques to track caller profiles and some of those who posted images while participating in altercations. The information obtained from these profiles, many of which have already been deleted, has been recorded by the agents for inclusion in the open procedure.
All of this enabled local police personnel to identify one of the group members at his home around 1:30 a.m., informing him of the ongoing investigation and the investigation into the public unrest prosecution.
For their part, the firefighters proceeded to extinguish three burning containers placed in the center of Cortijo de las Casillas street. During the extinction, firefighters were hit by throwing objects and bottles by rioters.
Local police are keeping the investigation open and will develop further actions in the coming hours to identify other participants in the incidents. He also appreciates citizen collaboration through social networks, which has been "key" in the advancement of ongoing investigations.