Technology
Council of Ministers approves aid of 430 euros for people who have exhausted their unemployment in the pandemic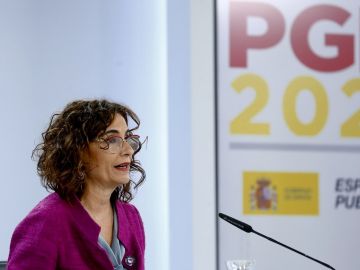 Madrid
Updated: Tuesday, November 3, 2020 12:32 PM
Published on: 11/03/2020 11:59
The Council of Ministers approved an extraordinary grant of 430 euros for people who exhausted their unemployment benefits during the coronavirus pandemic and are currently without income.
As laSexta has learned, this measure will target workers who were unemployed when this health crisis erupted and exhausted their benefits between March 14 and June 30. These people do not receive any income, but they cannot access the minimum living income because they had an income during the first months of the year.
And it is that, according to the requirements indicated by the Ministry of Social Security, the minimum living income can only be requested if throughout the year less than 5500 euros have been seized in the case of a person and up to 12,000 euros, at most, in the case of couples with three children.
According to the latest data record, dated September 14, only "about 350,000 cases have been processed" of the minimum living income out of more than 900,000 that have been requested. This was underlined by the Minister of Social Security, José Luis Escrivá, in an interview with Al Rojo Vivo.
In the Council of Ministers on Tuesday, in addition to this measure, the decree which regulates the advertising of games and bets and the bill to reform the food chain to remedy price imbalances was approved. From 1:00 p.m., María Jesús Montero, Alberto Garzón and Luis Planas will appear.
News awaiting expansion