Technology
Court orders to investigate detectives who spied on La Manada victim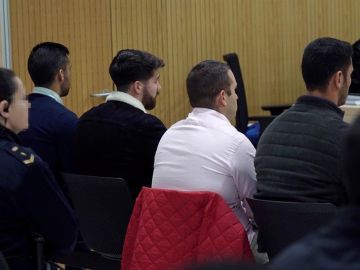 Posted: Wednesday October 28, 2020 5:14 PM
The Provincial Court of Madrid has ordered the reopening of the criminal case against the private detectives who spied on the victim of La Manada, the group sentenced to 15 years in prison for gang rape in the Sanfermines in 2016. The detectives were hired by one of the defendants. in the months leading up to the trial.
According to the order to which LaSexta had access, the magistrates stress that there are "signs of crime" in the follow-ups that were made to the young woman to try to discredit her in the trial, and blamed the lack protection of the victim During the process.
This is stated in an order in which the fifth section examines the appeal brought by the young woman's defense against the decision of the investigating judge, that of the investigating court number 40 of Madrid, to provisionally dismiss the case.
With this move, the investigation into the case will now continue, which "must be concluded in accordance with the law." The origin of the procedure dates back to the victim's complaint in which she claimed to have been followed for three months in 2016, coinciding with the weeks preceding the trial.
According to the court order, it was the mother of one of the convicts who hired private detectives to obtain information from the young woman. Investigators not only accessed the young woman's identity and address, but also accessed her private conversations during the investigation against her attackers. In addition, they photographed her in her swimming pool.
Indeed, the court which tried the members of La Manada accepted as evidence the follow-up report made by the detectives on the daily life of the victim through their social networks. It included photographs that the young woman had uploaded to Instagram and which, according to the defendants, reflected the normalcy of her life.