Technology
Cumulative incidence falls below 500 cases per 100,000 inhabitants in Spain for the first time since October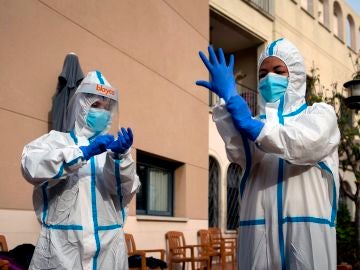 Updated: Friday, November 13, 2020 6:45 PM
Published on: 11/13/2020 18:33
The Department of Health is releasing its latest daily nationwide coronavirus pandemic data update for the week. In this report, it is detailed that the number of new cases of COVID-19 has increased by 21,371 people in the past 24 hours, lamenting the deaths of 308 from the coronavirus.
That means the total number of infections stands at 1,458,591, or nearly a million and a half, which will safely be surpassed in the next update on Monday.
Previously, several Autonomous Communities will give their follow-up data, in which we will see if the trend of the cumulative incidence maintains its decline. In this Friday's report, that data was placed in 498.19 cases per 100,000 population.
These data represent a drop which attests to the drop that Fernando Simón commented on Thursday to the media, from this figure of 500 cases per 100,000 inhabitants.
The death toll, for its part, stands at 40,769. The hospital pressure index is similarly concerned, with 16.15% of hospital beds occupied and 31.75% of care units. intensive care units occupied by COVID patients. Both data represent a drop from the data offered on Thursday.