Technology
Curfew, Madrid to impose restrictions on nighttime mobility after end of alarm state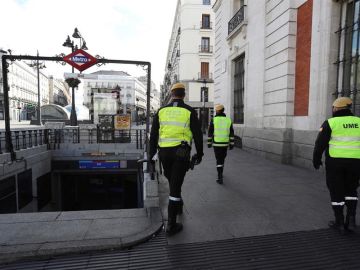 Updated: Wednesday, October 21, 2020 10:53 a.m.
Published on: 10/21/2020 10:41
Enforce mobility restrictions between 12:00 am and 6:00 am. The goal of the Community of Madrid is to stop infections in the age group from 15 to 29 years old. Some contagions which, according to the Minister of Health, are largely linked to nightlife and alcohol consumption.
This measure would come into force after the end of the state of alarm, which fell on Saturday at 4:52 p.m. In view of the end of these restrictions, Enrique Ruiz Escudero announced that his government was already working on "an order" to consider the "reduction of capacity and control of night mobility.
Speaking to 'TVE', the Minister of Health insisted on the "nightlife, bottle and party control decisions", which generate a large number of coronavirus cases. "We need to restrict mobility where infections occur," he added in this regard.
Ayuso government wants to control nighttime mobility to avoid big bottles and parties
Salvador Illa recalled that to impose a curfew, this legal tool is necessary and, for this, he asked to know the position of the opposition in this regard. "The curfew has been lifted. If we are going down this path, we need a state of high alert and I need to know who would be ready to support it," he said.
Asked about this possibility, Escudero pointed to the "responsibility" of the government. "You cannot not give legal cover and then ask for the involvement of the autonomous communities. We must assess that the Ministry of Health has its responsibility. Our mission is to prepare data and make health decisions", a he added.
For the moment, the state of alert will decrease next Saturday at 4:52 p.m. – according to the information provided by the Minister of Health – and the government does not plan to extend this instrument. From then on, everything indicates that the restrictions will aim to control night-time mobility and that the basic health zones will be recovered.
This Wednesday, from 12 noon, Isabel Díaz Ayuso and Ignacio Aguado will appear from the Puerta del Sol to report on the epidemiological situation in Madrid. In addition, this Thursday, the Interterritorial Council of the National Health System will discuss the curfew and health measures aimed at containing the spread of COVID-19.