Technology
Eight detainees in Santander protest against curfew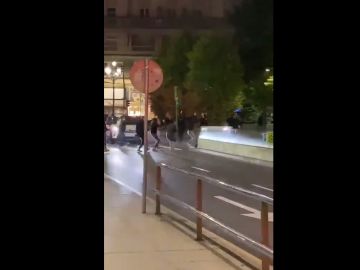 Posted: Saturday, October 31, 2020 10:46
Eight people were arrested and an officer was injured in central Santander after a rally to protest against restrictions due to the coronavirus which led to a confrontation between protesters and police last night.
Some 150 people attended the rally, called for 11 p.m. by social media, which national police sources said burned containers, damaged street furniture and threw cobblestones and bottles at officers.
Riots started in Plaza del Ayuntamiento and spread to surrounding streets, as protest participants joined more. During the clashes, an agent was injured by the throwing of a bottle, whose condition is not serious, according to the police.
Among the eight detainees, seven men and one woman, there are two minors. The riots ended after midnight, when the curfew begins in Cantabria, closed on the perimeter since Thursday evening.