Technology
Electric scooters cannot be driven on sidewalks or pedestrian areas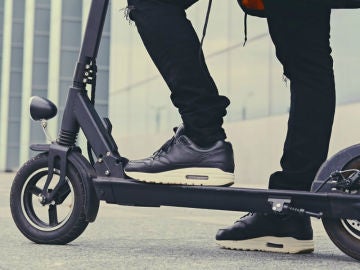 Updated: Tuesday, November 10, 2020 3:30 PM
Published on: 11.10.2020 15:28
The Council of Ministers approved on Tuesday the reform of the traffic law which will regulate vehicles with personal mobility, that is to say electric scooters which are more and more widespread in the cities of Spain.
The royal decree defines these transports as vehicles with one or more wheels equipped with a single seat and propelled exclusively by electric motors capable of providing the vehicle with a maximum speed of between 6 and 25 km / h. This definition excludes vehicles for people with reduced mobility.
As Minister Fernando Grande-Marlaska explained at a press conference, with this modification, scooters are "enforced by general traffic regulations, which obliges them to respect the rules like other vehicles".
They will have to comply with regulations such as undergoing breathalyzer tests or not using headphones and will be prohibited from driving on sidewalks, in pedestrian areas, on intercity roads, on highways, urban freeways and public roads. urban tunnels.
Another novelty concerning scooters is that they must "have the corresponding circulation certificate" which certifies that they comply with the technical requirements provided for in the specifications manual which will be approved by resolution of the general director of traffic.
This is an obligation which, according to Grande-Marlaska, "will guarantee your safety, since many of these vehicles, such as scooters, were marketed without the guarantees due and necessary".
With this reform, the rules that the municipal councils had already established with municipal ordinances based on the directives of the DGT will be unified throughout Spain.