Technology
every 15 minutes, three people die from coronavirus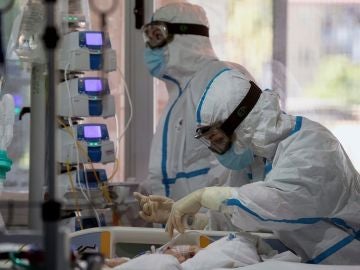 Posted: Saturday, November 7, 2020 3:27 PM
The intensive care units are having their darkest week in this second wave. Up to 14 autonomous communities are at very high risk, according to the threshold established by Health. This is a sign of the increase in infections suffered over the past two weeks over virtually the entire territory. "It is to be expected that after a peak in the pandemic, admissions to hospitals and ICUs will continue to increase," said José Antonio López, director of neurovirology at UAM.
A peak that has not yet been mastered in many autonomous communities. In Castile and León, the number of positives continues to increase and reports the appalling figure of 37 deaths and 2,237 infections. According to Council data, 69% of its ICUs are occupied by patients with coronavirus. A number of infections similar to that of the Valencian Community, which dates to an absolute record of 2,327 cases.
Very high figures which weigh down later on hospital pressure. "The exponential growth of this terrible disease means that, within a short period of time, the number of patients requiring hospitalization and intensive care increases a lot," said Juan Gestal, professor of preventive medicine at USC. La Rioja takes the worst. The infection records worsen the situation in its intensive care units.
Relentlessly, the community is occupying 35 beds with coronavirus patients and fears it will soon exceed the 40 it had in the first wave if the situation does not improve. And in Asturias, still in quarantine, the president of the Community, Adrián Barbón, once again expressed his concern about the evolution of incomes.
"Up to 11 cases of Covid per 100,000 inhabitants are admitted to ICUs, while the average in Spain is six," denounced the Asturian leader. Its aging population is more vulnerable to the virus. And has the patient profile changed again in recent weeks. He is again over 50 and has previous pathologies, which increases the options for his course to end up being serious.