Technology
examination in March and appearance of Sánchez every two months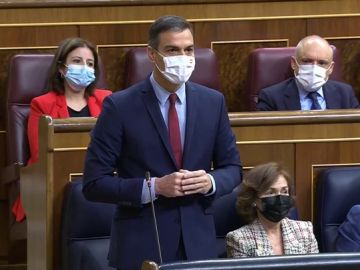 Posted: Thursday, October 29, 2020 7:18 AM
The government assumes that the extension of the state of alarm will continue after Pedro Sánchez's offer to review it after four months, until March 9, and lift it if possible.
"Within four months, if the Interterritorial Policy Council considers that this is no longer necessary, the government will raise the state of alert," he said Wednesday during the government monitoring session. .
A proposal that does not convince the PP, which proposes a state of alarm for eight weeks and the appearance of the president in Congress every two weeks to make him responsible. And that's another stumbling block.
Liability every two months
The nomination partners also consider that there should be periodic appearances, and in that it looks like Sánchez may give in. The PSOE says it is ready to accept his going to Parliament every two months, as ERC has raised. It also requires Minister Salvador Illa to do it every month before the Congressional Health Commission.
Likewise, the ERC proposes that, four months after the extension of the state of alert, the conference of regional presidents may ask the government to lift the state of alert, with the prior agreement of the Interterritorial Council of the System. national health system, and depending on its evolution. the coronavirus situation.
Más País and Compromís submitted amendments so that Pedro Sánchez appears every month. The citizens propose an extension until February 9 and that he goes to Congress to appear every month. Only the PNV seems to be clear that it will support the alarm state.
At EH Bildu, they are also in favor of a parliamentary control every two months, although their formation has not discussed it with the government. The JxCat proposal is an extension until November 9 with parliamentary control and extensions of no more than two months and that it is Sánchez who defends them in Congress.
Because the fact that it is the Minister of Health and not the president who defends this extension in plenary on Thursday also irritated some. The PP rejects it as a "scandal" and does not exclude that, even so, it is Pablo Casado himself who intervenes on behalf of the popular.
It will be Illa and not Sánchez who will defend the extension in Plenary of the Congress
The PP also confirmed contacts with political formations except Bildu "to guarantee parliamentary control. Under pressure from the opposition, the government was forced to rectify and now say it would be ready for a two-month check. Extreme totally. insufficient, as we put together in our motion for a resolution, "and they argue that they do not rule out supporting the motions for resolutions of other political parties.