Technology
Fernández Díaz assured the judge that only Rajoy could have ordered the espionage of Bárcenas and that he "never did"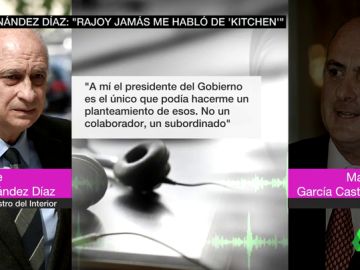 Published: Tuesday, December 15, 2020 4:53 PM
During his testimony before the judge of the national court in charge of the "Operation kitchen" case, the former interior minister, Jorge Fernández Díaz, used several arguments to try to disassociate himself from the kitchen.
The first, that only one person could command it, the Prime Minister, Mariano Rajoy at the time. "The president of the government is the only one who can make such a step to me. Not a collaborator, a subordinate." According to him, he did not do: "The president of the government did not tell me, he did not tell me anything of that."
Time and again, Fernández Díaz denies having been aware of the illegal operation and even questions its existence. "If this operation had been carried out without my knowledge, it would have been a deep disloyalty to me.
That's when Judge Manuel García Castellón interrupts him to correct him for speaking in the conditional. "No 'if there was', conditionally. It was done." "It is a proven fact", recalled the magistrate, evoking the espionage of Luis Bárcenas. And then the former minister insists: "Well, I didn't know."
Fernández Díaz even draws from the confusion that a prayer can generate in trying to explain the importance of context. "See if it is important that in the Creed, depending on where you put the comma, the one who was crucified died and was buried is Pontius Pilate and not Jesus Christ."
Faced with the display of apologies, the judge ended by summing up his statement as follows: "In summary, and I tell you with all due respect, you have discovered nothing from above, from the middle or from the middle. 'downstairs', and he leaves you this reflection: 'What you say is very depressing. Very depressing. You were the minister and downstairs, let's say it was a bit of a kingdom of Taifa.'
A version of the former minister who clashes with the one of who was his number two in the ministry, Francisco Martínez, who told the judge that he had learned everything from Fernández Díaz.
And he assured in his statement that the only thing he did was follow his orders. "I received a call from the Minister of the Interior. In this call, he told me exactly: 'Be interested and inform yourself'". Two antagonistic versions that led García Castellón to order a confrontation between the two.