Technology
Fernando Simón says we are in a "stabilization phase" of the second wave but asks for caution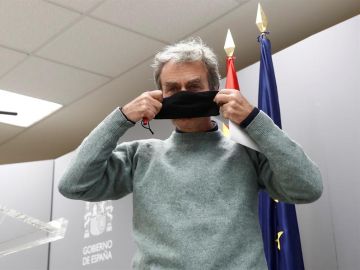 Posted: Tuesday, November 10, 2020 9:04 PM
The director of the Center for the Coordination of Health Alerts and Emergencies, Fernando Simón, said that the data on the evolution of the pandemic "suggests that we are in a phase of stabilization", which he said would be very good.
However, he recalled that "the impact on ICUs and mortality will not be seen for a few days" and recalls that the incidence is 524 cases per 100,000 inhabitants and that it must be less than 250 to start. talk about changing some rules.
"The measures must first be applied, well applied, and from there we start counting the days: the minimum is an incubation period, up to 14-15 days it is not noticeable, but this gives the feeling that we are in a stabilization situation ", abounded.
Likewise, he stresses that we must continue to be "very careful" because the situation "at any time could change". "I'm not going to say that we are doing very favorably, but these data indicate a phase of stabilization, of remission, which would be very good," he said.
Considering the incidence, 13 communities would be stabilized or declining, and the rest, which are also those with the lowest rates, would be "slightly increasing"; according to the provinces and territories, 42 out of 60 "stabilized or slightly decreased". "These are data that invite us to think that this is in progress, but we must be very careful", he insisted.
In addition, as at other times, he warned that although ucis and bed occupancy remains at similar figures to previous days, the number of deaths may continue to rise in the coming days. In fact, the maximum number of deaths reported in a single day in the second wave has been reached today, with 411 deaths. "We must continue to be very careful, at any time that could change," he concluded.