Technology
Ferrol naval station chief of studies dismissed for celebrating sinking of Republican submarine during civil war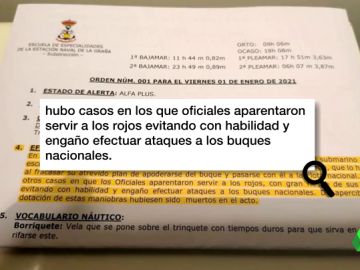 Publication: Sunday, January 3, 2021 6:29 PM
The school of the naval station of A Graña, in Ferrol, has dismissed its head of studies, as reported by the navy in a brief press release in which it merely reports that the army published " unimportant birthday "and that he is" responsible for writing and publishing the daily order ".
This is how the navy refers to an official document in which the former head of studies of the naval station of Ferrol, whose name does not appear in the navy's press release, praised the sinking of 'a Republican submarine in 1937 and in which he pointed out that "there have been cases in which officers appeared to serve the' reds' by skillfully and deceptively avoiding attacks on national ships." He even describes the lieutenant. of the ship as "heroic".
The BNG had already denounced this event and presented an initiative to Congress. In this sense, the deputy Ernesto Rego calls on the Defense to investigate because a language was used, he denounces, "typical of Francoism": "The Spanish army continues to operate in the political and ideological keys of the war. and Francoism; it is the result of the "Transition" and the absence of a break with the dictatorship, "Rego said on his Twitter profile.
However, from the Spanish Navy, after the dismissal of the head of studies of the naval station of A Graña, they consider the controversy over.