Technology
five million in briefcases and wild goat hunting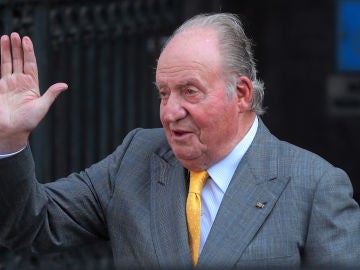 Publication: Wednesday, November 11, 2020 09:21
Victor Khrapunov, who for years was one of the strongmen of Nursultán Nazarbayev's government in Kazakhstan, told eldiario.es how King Emeritus Juan Carlos traveled to that country in October 2002 to go hunting with the president in the mountains of the Almaty region.
As mayor of this region, he had an obligation to receive the Spanish monarch with honors, but with a low profile since it was not an official trip. And it is that Juan Carlos I and Nazarbayev have maintained a friendship since the first official visit of the Kazakh president to Spain in 1994.
"It had only been three days. But Nazarbayev wanted it to be very special. He had invited the king to hunt with him and asked me to receive him," said Khrapunov, who clarified that after welcoming him to the airport, he took the king and his entourage on a tour of the city, with visits to the National Museum and a well-known ice rink.
After that, they went to lunch with the then Spanish Ambassador to the country, Francisco Pascual de la Parte. Eventually, the King returned to the airport to board a plane bound for the President's private hunting residence. This was the last time Khrapunov saw Juan Carlos I until two days later he returned to the airport to see him leave.
"Look at him! He is the king of a country but he has nothing … I help him as best I can"
"Through the back door of the plane, they brought in the bodies of the animals they had chased away and from the front, at the same time, the president's bodyguards came with four or five black briefcases and got out without them, "Khrapunov refers to heads with huge horns. wild goats from Kazakhstan, the most precious, and a dozen birds.
He also refers to money, as the Kazakh president confessed: "Look at him! He is the king of a country but he has nothing … I help him as much as I can". The exact amount was later discovered during a conversation with another government man who revealed to him that the King of Spain had taken $ 5 million in cash.
"The escorts of the country should offer total relaxation"
The person who gave him this figure was Rakhat Aliyev, the then-son-in-law of the Kazakh president, who died in 2015 in an Austrian prison after being accused by the government itself of persecuting the opposition.
Before he died, he published a book, "Godfather in Law," which also chronicles the journey of the King Emeritus. "They drank some Scotch whiskey and jumped into the river together. Company girls from around the country were waiting nearby to distribute total relaxation, "he says in these pages, in which he also notes that he had time to" lobby for the Spanish interests of Repsol and Talgo ". two companies that have been working in this country for more than two decades.