Technology
Former interior number 2 says Jorge Fernández Díaz was aware of the 'kitchen operation'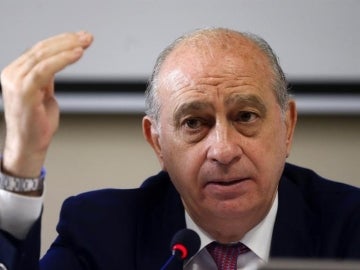 Madrid
Posted: Thursday October 29 2020 11:21
Francisco Martínez, former Secretary of State for the Interior, told the judge that former minister Jorge Fernández Díaz was aware of everything that was going on around the "kitchen operation".
As judicial sources told LaSexta, the former interior minister asked him whether it was true that the police had the services of an informant close to Luis Bárcenas.
In this sense, Martínez assures that he asked the Deputy Director of Operations (DAO) of the National Police, Eugenio Pino, and that he confirmed it. When he transferred the information to Fernández Díaz, he replied "keep me informed".
The former Interior Number 2 says it was the first time he had evidence of Operation Kitchen. However, he maintains that this was an operation in which he was not involved, alleging that the police had designed several operations to collect information and that it appeared to be another.
During his statement, as LaSexta learned, Francisco Martínez only wanted to answer questions from magistrate Manuel García Castellón.