Technology
Galicia closes all major cities in the region on the perimeter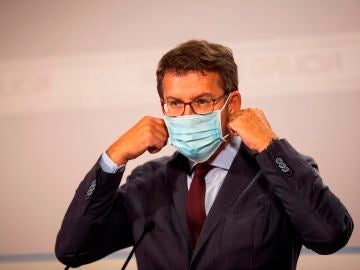 Posted: Friday October 30 2020 12:04 PM
The government of the Xunta de Galicia has decreed the confinement of the perimeter of the main towns in the region. Thus, from 3:00 p.m. this Friday, you will not be able to leave or enter the municipalities of Santiago de Compostela, La Coruña, Pontevedra, Vigo and Lugo
In addition, the closure of the municipalities of Ames, Teo, Ferrol, Narón, Fene, Neda, Vimianzo, Arteixo, Poio and Marín will also be applied, as announced by the Minister of Health of Galicia.
In addition, the Galician government has limited meetings in some of these areas to cohabitants only, maintaining the maximum of five people already established.
The Minister of Health, Julio García Comesaña, explained at the end of the meeting of the clinical committee that these measures would come into force at 3 p.m. this afternoon and declared that it was a question of "limiting the entry and exit movements in Galicia. urban "on the occasion of this weekend, in addition to anticipating that they will be seen again on Tuesday.
Galicia has recorded 696 COVID-19 infections in the last 24 hours, up to six in the afternoon of this Thursday, and Vigo is the area leading the increase in new infections, with 185. The total number of active cases is in the Community of 8,363 people, 433 more than the previous count.