Technology
Germany removes Canary Islands from travel risk areas due to COVID-19 pandemic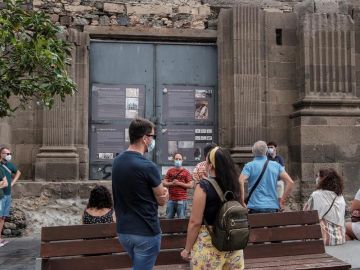 Publication: Thursday, October 22, 2020 11:01
Oxygen balloon for the tourism sector of the Canary Islands. The Robert Koch Institute has decided to remove the Canary Islands from areas considered to be at risk due to their coronavirus incidence rates, in which the rest of Spain continues, with which Germany will lift its recommendation not to follow go to the islands from this Saturday.
The information was put forward by the President of the Canary Islands, Ángel Víctor Torres, on his Twitter account. "The German government has decided, due to the favorable epidemiological situation, that the Canary Islands leave the risk areas in order to be able to travel with their compatriots. Good news", declared the regional president.
News that comes as its most important season of the year, the winter season, is about to begin, as Germany is its second customer after the UK.
According to data released by Health on Wednesday, the Canary Islands have a cumulative incidence of 81.13 cases in the past 14 days and 42.35 cases per 100,000 population in the past seven days. It presents a hospital occupancy rate of 5.23%, which rises to 12.47% when it comes to intensive care occupancy. With these figures, and taking into account the draft rapid response plan, the Canary Islands would be at alert level 2. A favorable situation given that 11 autonomous communities, Ceuta and Melilla would be at level 4 (maximum alert) or at level 3 (high), which implies restrictions and exceptional measures to stop the spread of the virus.