Technology
Government announces reduction of VAT on masks from 21% to 4%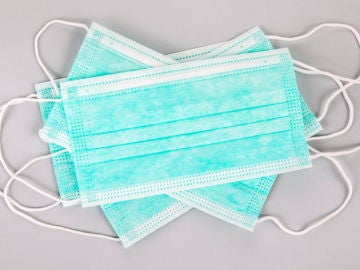 Madrid
Posted: Wednesday November 11 2020 12:28 PM
Minister María Jesús Montero told Congress that the government would reduce VAT on masks from 21% to 4% after the European Commission confirmed in writing that it would not sanction Spain "for violating the Community directive" .
In turn, to speak during the debate on the amendments to all budgets, he explained that "next Tuesday, the government will present to the Council of Ministers a royal decree-law lowering the VAT on disposable masks" and warned that it will be "vigilant so that the reduction in VAT translates into a lower price for the final consumer and not a higher commercial margin".
The government spokesperson explained that "VAT on masks for private use is regulated by a regulation" of the European Commission which "prohibits the application of reduced rates to these products" as "recognized by the Commission itself. "in the letter they sent to the Spanish government.
"It is precisely for this and to avoid the risk of paying a millionaire's fine for having violated a directive, we waited to lower the VAT on the masks to have written guarantees that Spain will not be sanctioned", Montero said, recalling that "He will never put this country in danger for breaking a rule."
laSexta had access to this letter from the European Commission in which it recognizes that the reduction of VAT "is not yet authorized" and specifies that it "will be so in the new legal framework proposed by the Commission in 2018 on VAT rate "and to be discussed at the end of the month.
"The German Presidency is now resuming negotiations on this important proposal with a view to taking into account the needs of COVID-19," the letter explains.
The letter also states that while this matter is "open" and given the "difficult circumstances", it is not "their intention to initiate infringement proceedings against Member States wishing to apply reduced or zero rates. to individual protective masks ".
They will also reduce the maximum sale price
Montero also announced that the government will also lower the maximum retail price of surgical masks. "Tomorrow, Thursday, the Interministerial Commission on Drug Prices will address this issue on the agenda," he said.
The minister underlined that they do it because they are "a government listening, responsible and attentive to the problems of the people". "We are convinced that the two measures will help relieve many families by facilitating the purchase of these essential products for the prevention of infections," he said.