Technology
Government plans to extend state of alarm until April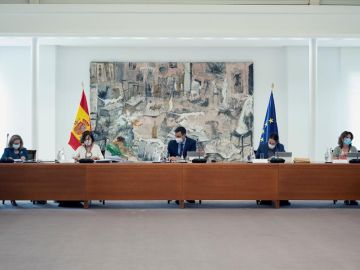 Updated: Sunday, October 25, 2020 1:23 PM
Published on: 25.10.2020 13:06
The Council of Ministers met this Sunday to approve the application of a new state of alert in Spain in order to tackle the growing curve of coronavirus infections and drastically reduce the accumulated incidence data. This is the second time in seven months that the government has met to approve this regulation at national level, the third if we take into account the state of alert applied in Madrid.
Also on this occasion, the application of the alarm state could be extended. The government's intention is that the state of alert can be in effect until April after it has been submitted to a pre-vote in the Congress of Deputies. This decision is once again monopolizing political attention after the majority of the autonomous communities demanded that this measure be re-enacted to deal with COVID-19.
The government must explain the measures that will now come into effect, or rather the legal umbrella with which the CCAA can apply more restrictive measures to limit the mobility of citizens in order to quickly start reducing the number of deaths and deaths. coronavirus infections.
Aguado: "I would have already requested the state of alarm"
Catalonia, Euskadi, Navarre, Extremadura, Castile-La Mancha, Melilla, Asturias, Cantabria, the Balearic Islands and La Rioja are the regions that have asked Sánchez to approve a new state of alarm; not only for their respective territories, but for the whole country.
Curiously, a few hours before the meeting of ministers, Ignacio Aguado, vice-president of Madrid, assured on LaSexta Noche that if he had been president of the Community "he would have already asked the government for a state of alert".
Precisely, the citizens had already warned two days before the Council of Ministers that they would support the government if this decision was taken, which will have the support of the majority of the parliamentary ark when it is brought before the Congress of Deputies. .
The epidemiological situation in Spain is not at all good. the global number of cases in our country has already exceeded one million and, far from stabilizing the situation, the number of daily infections recorded by the autonomous territories continues to increase at a dizzying rate. This Friday, the Autonomous Communities notified the Ministry of Health of 19,851 new cases of COVID-19, 8,293 in the past 24 hours.
There are already experts and health professionals calling for more drastic measures to truly resist the pandemic. Among them, Dr. César Carballo, assistant to the emergency department of the Ramón y Cajal hospital, believes that it is necessary "to carry out a severe confinement of 14 days to reduce the cumulative incidence of the blows". Because "the only thing we currently know that works is the lockdown".