Technology
"He should have abstained on the censure motion"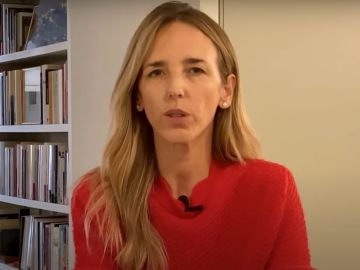 Updated: Thursday, October 22, 2020 8:31 PM
Published on: 10/22/2020 19:46
"The People's Party should have abstained on the motion of no confidence." This is how Cayetana Álvarez de Toledo, a deputy of the Popular Party, defended it a few days before the motion of censure presented by Vox against the coalition government of Pedro Sánchez. And again, he reaffirmed his position after the vote at a meeting held by the People's Group.
The entire PP as a bloc, including Álvarez de Toledo, ultimately chose to say " no " to Santiago Abascal's motion, but from statements by the deputy it is known that he did not This is not a consensual decision or a decision approved by all MPs. At least not because of what was once a spokesperson in the Congress of Deputies for the formation led by Pablo Casado. She herself specified that "conscientious voting was not applicable in this case" and that Casado had previously decided that the decision taken today "would be exclusively his".
The a posteriori criticism was delivered by Álvarez de Toledo in what is already starting to be his usual way of criticizing the formation to which he continues to belong as an MP, his YouTube channel. It started with him when she was relegated to the Lower House, when the party leadership did not allow her to include her among the half of the MPs who can attend plenary and oversight sessions in person. A measure, to limit the capacity, which is made to prevent COVID-19 infections.
"The Popular Party must not undermine the continuity of Pedro Sánchez in government with its votes, and abstention reflects better than any other position the PP's desire to rebuild and represent the vast area of ​​Spanish constitutionalism. The PP leadership decided otherwise "Deplores Álvarez de Toledo.
The MP not only criticized this position, and in an attempt to communicate and bring the positions of Vox voters closer together, she also criticized part of the harsh speech made by Pablo Casado before the vote. "Santiago Abascal's challenge is an injustice and a mistake, I wonder if it leads to the explosion of Vox or the explosion of bridges with the voters of Vox."
But unlike Álvarez de Toledo, Casado wanted to break away from Vox and his boss, to whom he said, "We don't want to be like you. We've come this far."
Deputies and Senators are not members of a sect "
In this new video, Álvarez de Toledo once again asserts that "deputies and senators are not members of a sect. They are not an army of clones devoid of conscience ". "Freedom and loyalty are compatible, deliberation and discipline are compatible. The authority over the vote has no meaning", accused the deputy against the direction of the PP.